Posted by
Bimbo
on Mar 5th, 2008 in
Scooter Talk
|
2 comments
Just wanted to share some photos from our long ride last week.

My Vespa GT on Dalton Pass, Nueva Ecija. A really wonderful stretch of mountain roads, lots of twisties and really really cold. We had to stop here to answer the call of nature and to put on our rain gear to cut down on the wind chill.


During a gas break after entering Tuguegarao. You can see my GT is anything but white by this time.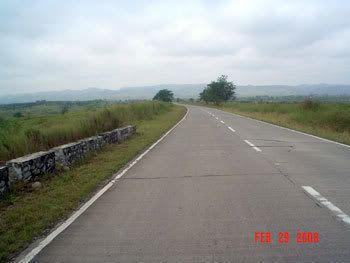 Along the hi-way in Cagayan. Kilometers of wide open roads, sweeping turns and breathtaking views. This road eventually led us to the Magapit Hanging Bridge and the Buntun Bridge. Read more about them and other attractions of Cagayan here.


Being the last group to arrive in Pagudpud, Ilocos Norte. We barely had time to take pictures on the famous Patapat Bridge. Really a beautiful place to shoot photos and to ride. It was getting dark fast so we had to get out of there right away.


My GT and the customary photo op at the Bangui Wind Farm. I was surprised at how big these wind turbine generators were. These things are MASSIVE. The wind in this place is strong and steady. We had to hide the helmets behind the top boxes or underneath the seats since they kept getting blown off the bikes. Cool place…..literally.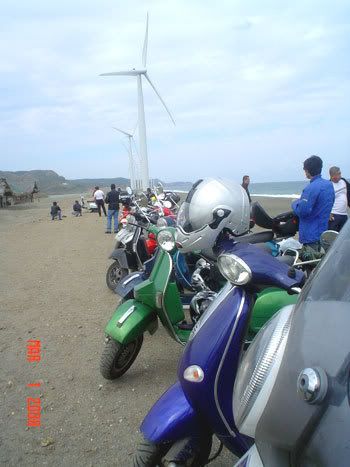 Another shot at the Bangui Wind Farm.