Posted by
Bimbo
on May 19th, 2007 in
Scooter Talk
|
3 comments
Visited 2211 Works this afternoon to take a look at the much awaited Vespa LX 150. The Vespa LX 150 is Piaggio's replacement of another legendary Vespa model the ET4, the very first 4 stroke Vespa.

The LX is equipped with practically the same engine as the ET4, the Piaggio 150cc Leader Engine which has proven to be very reliable and very economical.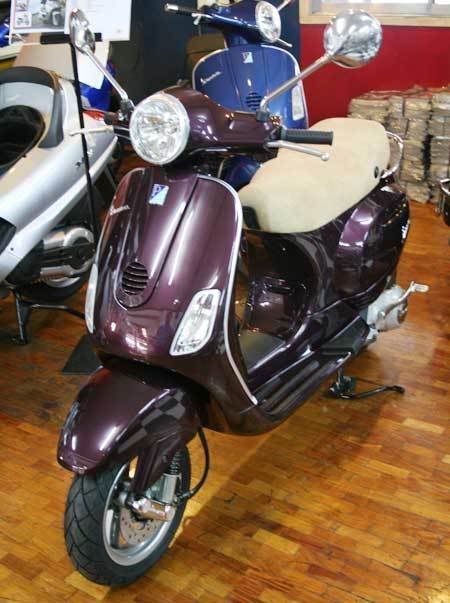 The LX is almost the same size as the ET4 making it perfect for city driving. Squeezing through the tight spaces will be a breeze because of its' slim size. The rear rack has been replaced by a very nice chrome grab bar and has a very classy stamped Vespa logo on the base, a really classy touch.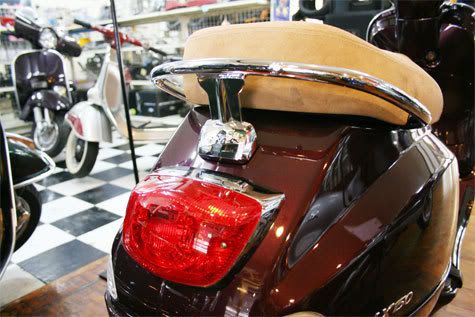 Go on over to 2211 Works and take a look at this beauty, 2211 Works has brought in 5 units in it's initial order and as of this afternoon only 2 units are left available.